I've just accepted the role of Co-CEO at Rockport, and those that know me may be asking why. After a more than 30-year career, and the successful acquisition of Mellanox by Nvidia, I took some time off to recharge and spend quality time with family and friends. A few months later, I was introduced to Rockport through their investors. I joined the board because I saw a solution that solved a big customer problem in modern datacenters, the ever-diminishing ROI for traditional switching networks.  
After spending a year working with the team at the BOD level, I decided to come back full time as Co-CEO to help lead this company through our next phase of growth. My experience at Mellanox really laid the groundwork for this next chapter at Rockport, which I see as another disruptor trying to introduce much-needed new capabilities into a market ripe for change. 
The big data tipping point

 
The rise of the digital economy over the past 10 years has produced an explosive growth in data all enterprises have to manage effectively to prosper. Cloud computing and web-scale applications are two obvious examples of the kinds of scale the industry never had to deal with before, and which have really affected all elements of IT infrastructure.  
And there has been an amazing transformation in data center infrastructure. CPUs speeds have gotten much more performant, packing more (and more powerful) transistors onto every chip. When we reached the physical maximum of that approach and Moore's law started to break down, a whole new architecture that incorporated GPUs emerged to maintain momentum of compute capabilities.  
Storage has had a similar transformation. We've moved from spinning mechanical discs to SSDs, which have delivered an order-of-magnitude better latency performance to the new applications that need to access data. 
Networking is the weak link

 
Networking – the third leg in the stool – has had mixed results compared to compute and storage. On the one hand, network interface cards (NICs) are becoming intelligent, adding processing capabilities and offloading all the networking functionality from the processors to free them up to run applications and make the whole infrastructure more efficient. They are really living up to the "smart NIC" moniker.  
Network switching architecture, on the other hand, has not significantly changed for 20 years. Sure, they have added new routing protocols, gone from layer two to layer three, and instituted VXLAN overlay support. But the fundamental CLOS network architecture used to build and scale out a network is the same.  
The issue with this approach is that as you aggregate ports and packets hop through the network to go from source to destination, it creates hotspots, which, in turn, create congestion which then slows down applications. Even worse, it results in unpredictable completion times. This means operators either live with poor performance, and poor utilization of their most expensive assets, or they  go through all kinds of hoops to  isolate their applications, limit application scale, over-provision the network, or all the above.  
Business as usual isn't cutting it

 
The response from traditional network vendors is to attempt to solve this problem by offering faster feeds and speeds, going from 10, to 25, 100, and now to 400 Gb/s networks. While they tout all kinds of performance benefits, unfortunately they only work in hypothetical, best-case environments where there are zero byte packets and no load on the network.  
Real world conditions are much more complex, and customers aren't achieving anywhere near the advertised speeds. All the vendors have really accomplished is to create congestion faster. Making matters worse, while performance has only gone up incrementally, pricing has gone up linearly with the bandwidth claims.  
Customers are spending more and getting less, creating a negative ROI on their networking spend.  
Rockport 
solves the performance challenge – and more
That's what's so exciting about what Rockport Networks is doing and why I wanted to play a greater part of it. We're fundamentally changing the switch fabric architecture, eliminating hotspots, and removing congestion – by design.  
The main advantage of a Rockport Switchless Network is the real-world performance that can be achieved and the simplicity by which we achieve it. Creating a direct interconnect eliminates  the congestion-producing hops of traditional switch-based networks that slow workload completion times. And beyond showing significant improvement in run times, it is predictable: it does not matter how your network is loaded or what kinds of traffic are on your networks simultaneously, we give you very predictable performance.  
By making their infrastructure more efficient, organizations can shrink their overall footprint, which is great from a green standpoint and ESG support. Rockport network solution delivers tremendous TCO advantages and that translates into a much better ROI. 
Our initial calculations show that for every percentage we improve application performance – the time that it takes for application to complete and produce decision-making data – maps directly to the same percentage of improvement in utilization of all the infrastructure in the data center. The infrastructure is more efficient because it's not sitting idle while the network struggles to deliver data.  
Early results from trials show between 28 and 35 percent improvement in performance for applications running on Rockport Switchless Networks, so even though networking is a small percentage of the overall data center investment, it can improve ROI tremendously. 
It would be a great story if we stopped there, but we've also greatly simplified the data center operators' role in deploying this kind of fabric. You install the networking cards and connect them to a passive cabling solution we call a SHFL, which is prewired in top-of-rack configurations to interconnect the nodes in a mesh topology, and that is it. We have eliminated weeks of wiring complex topologies and debugging cabling issues with an intelligent fabric that is self discovering and self healing.  By utilizing a mesh topology the fabric is also more resilient. 
The other operational element the Rockport approach greatly improves is scaling the cluster over time.  With Rockport, every time you add compute or storage nodes you add the appropriate fabric to scale. This is much different from traditional networks that have artificial tipping points that force operators to rip and replace their networks to increase scale when they run out of switch ports. 
Another key benefit is the Rockport Autonomous Network Manager (ANM), which operators can use to attain much greater visibility into what's happening in the fabric. This is a radical change from today's experience in leading-edge performant networks, where operators know their applications aren't running as expected, but don't know why. They're essentially running blind and are often forced to go back to their networking vendor to find out what's causing problems. 
As I hope you can see by now, the opportunity to revolutionize networking again and to provide game-changing value to our customers is why I'm excited to take on this challenge with the  Rockport team. I encourage you to sign up for a demo to learn more about how we can help your organization unlock the power of their network. 
---
Marc Sultzbaugh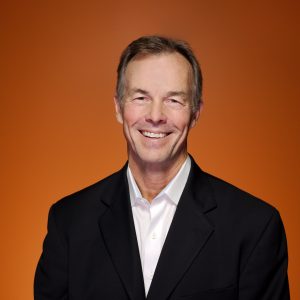 As Rockport Networks' Co-CEO, Marc is responsible for technology and product management, marketing, sales, manufacturing and customer relationships. He is also an active member of the Rockport Board.
Marc brings extensive technical and management experience to Rockport, having previously worked in the semiconductor industry for more than 30 years. He spent 20 years as an executive at Mellanox where he was instrumental in leading the company from the launch of its first product, to a nearly $2B annual revenue run rate at the time of its acquisition by NVIDIA. Prior to Mellanox, he held various executive sales and marketing positions at Brooktree Semiconductor.
Marc holds a Bachelor of Science degree in Electrical Engineering from The University of Missouri-Rolla and a Master of Business Administration from The University of California, Irvine.